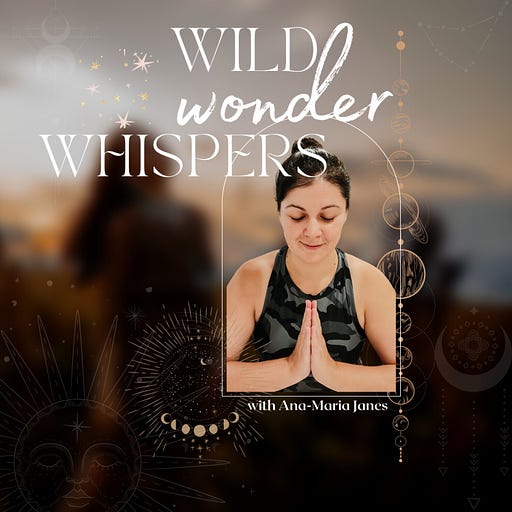 Feb 5 • 9M
Entering Energy Space with Sovereignty in what you are asking
The Problem with asking "Should I"
The Wild Wonder Whispers Podcast is an exploration of possibilities and brings light to the messy process of the Return to Self. We talk about spirituality, personal development, energy healing, parenting, relationships, and what it means to build a prosperous business rooted in integrity and service to Self and the collective. They are all connected to shifting your life to one that you absolutely LOVE living. What happens when we go within, listen and begin to action our sacred wisdom? Everything. Hosted by Ana-Maria Janes Website: anamariajanes.com
When I began connecting with the Unseen realms, I had no idea just how disempowered I entered the field.
More often than I would like to admit, I asked questions that began with "Should I …".
It never occurred to me I could shift my entire perspective and be the one who could make a decision.
When I began to ask for more information to help me make a decision, everything changed.
Hopefully, this podcast will inspire you to think differently about how you can show up and what you can ask when you connect with the Unseen realms no matter your preferred method (be it via channeling, oracle cards, or anything in between).
In sovereignty,
Ana-Maria

CONNECT WITH ANA-MARIA
▷ Work with me - https://anamariajanes.com/coaching/
▷ Instagram - instagram.com/wildwonderwhispers
▷ Book a Free Resonance Call - https://www.anamariajanes.com/chat
▷ Get your Soul Blueprint Book - https://anamariajanes.com/blueprint-book/